Not only do we have the killer views – we've got a killer, all-San Diego-inspired menu to go with it.
Woody's food is off the rails, and we work hard to keep it quality. Locals keep coming back because our sandwiches, burritos, and bowls do not disappoint. Each dish is inspired by the culture of our community, so both born and bred San Diegans and curious world travelers can get a true taste of the PB vibe at Woody's! From vegans and vegetarians to the simple burrito-connoisseur, San Diegans are known for their eclectic taste. At Woody's, local favorites and fresh ingredients cumulate into one super SoCal selection.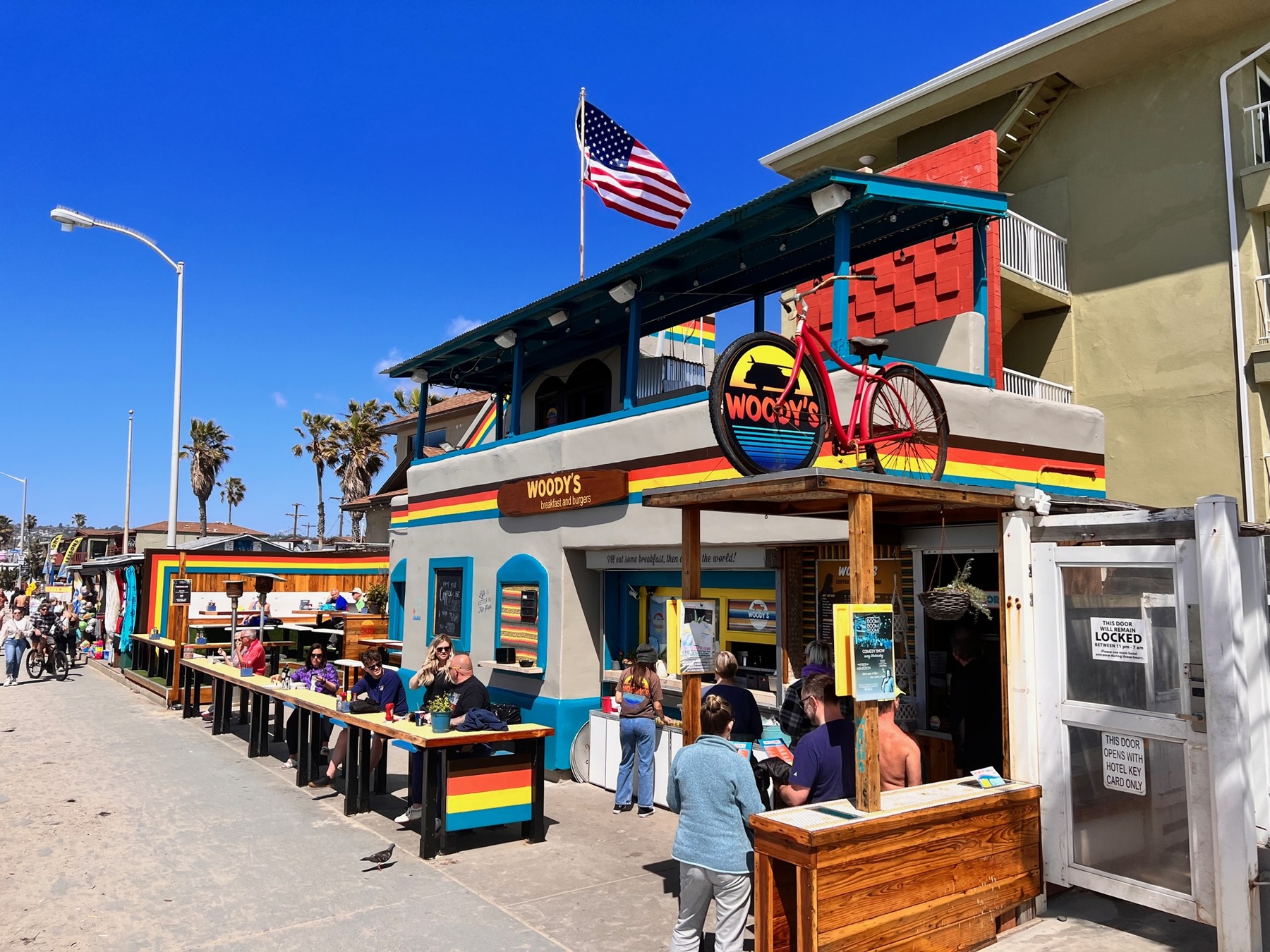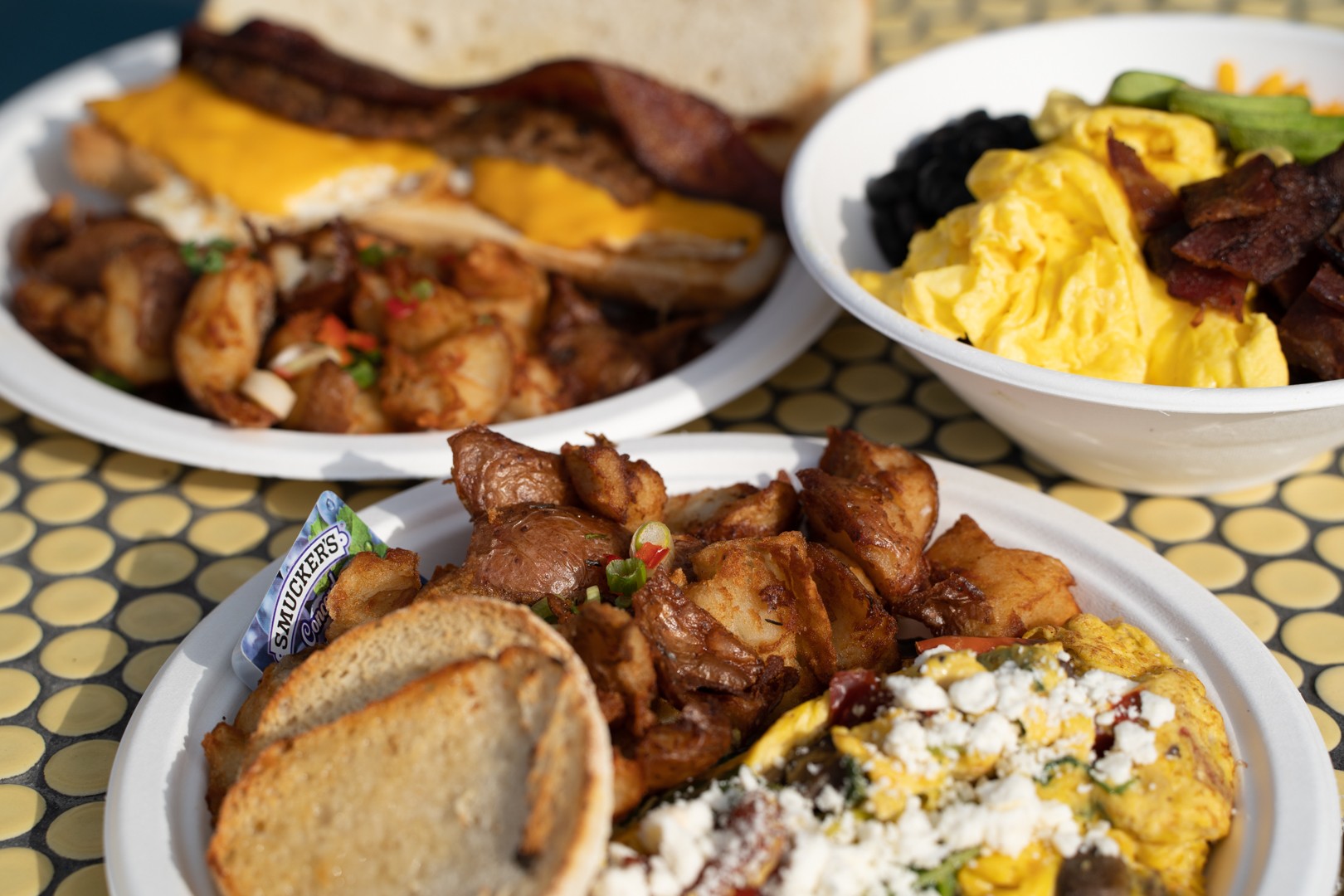 Whether you woke up ready to take on the world or downright hungover, we have what you need.
Seasonally-inspired lattes and smoothies are available all day, and breakfast is served until noon. Woody's banana pancakes would make Jack Johnson proud, and our Captain Crunch French Toast is the ultimate wakey-bakey pastry. Our surf-side scrambles are the envy of the egg world; remember, protein is important for a morning surf sesh.
After 12 p.m., we are all about those lunch and dinner vibes: sandos, burgers, and salads that keep you going until sunset. Our burgers are thick and juicy with fresh veggies that'll make your mouth water. Order a Cali Cheesesteak made with authentic carne asada and melted in with cheesy-good jalapenos. Would it really be San Diego without some south-of-the-border grub? From burritos to fish tacos, we've got your salsa cravings covered.